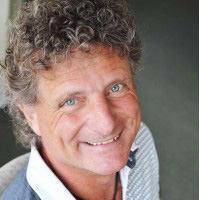 Paul Stacey is a senior project manager with Creative Commons. His project management skills were honed at Hughes Aircraft working on education programs for large scale, international air traffic control systems around the world. Paul's core expertise is in adult learning, educational technology, and open education. From 2003 to 2012 Paul led Open Educational Resource (OER) and professional development initiatives across all the colleges and universities in British Columbia Canada. Paul's first hand experiences using Creative Commons' licenses with faculty, institutions, and government inspired him to join Creative Commons. Paul is an avid outdoor and ping pong enthusiast. Paul has four degrees including a 100% online graduate degree in Adult Learning and Global Change. Connect with Paul by e-mail at pstacey@creativecommons.org.
There is a great deal of energy, enthusiasm, and change happening in today's education sector. Existing and new education providers are leveraging the Internet, ICT infrastructure, digital content, open licensing, social networking, and interaction to create new forms of education. Open Educational Resources (OER) (including open textbooks), Open Access, and Massive Open Online Courses (MOOCs) have all gained traction as significant drivers of education innovation.
MOOCs in particular are stimulating widespread discussion around the potential to reach and serve hundreds of thousands of learners who would otherwise not have access to education. Like all of you I've been tracking MOOC's with great interest.
While MOOC's have attracted huge attention, and hype, for supporting massive enrollments and for being free its the pedagogical aspects of MOOC's that interest me the most.
Läs hela blogginlägget här