Sedan november 2022 har det varit mycket tal om och spekulationer om CHAT GPT och nu senast i dagarna ockps om GPT4. GPT4 kan GPT-4:
can solve difficult problems with greater accuracy, thanks to its broader general knowledge and problem solving abilities.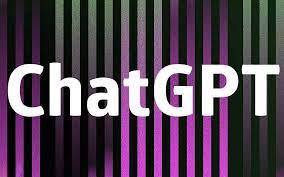 Flera inlägg har även gjorts här på sverd.se on CHATGPT. NYligen publcderades en vetenskplig arrtikel on CHAT GPT
Speculative Futures on ChatGPT and Generative Artificial Intelligence (AI): A Collective Reflection from the Educational Landscape 
i
Asian Journal of Distance Education
. Drygt 30 forsakra från hela världen skrev om framtidsscenarier såväl positiva som negativa perspektiv för framtiden. Forsknig studien leddes av Professor Aras Bozkurt, Ebba Ossiannilsson och Stefan Hrastinsk deltog från Sverige. Även CHAT GPT tillfrågades coh skrev ett inlägg.
Abstract:
While ChatGPT has recently become very popular, AI has a long history and philosophy. This paper intends to explore the promises and pitfalls of the Generative Pre-trained Transformer (GPT) AI and potentially future technologies by adopting a speculative methodology. Speculative future narratives with a specific focus on educational contexts are provided in  an attempt to  identify emerging themes and discuss their implications for education in the 21st century. Affordances of (using) AI in Education (AIEd) and possible adverse effects are identified and discussed which emerge from the narratives. It is argued that now is the best of times to define human vs AI contribution to education because AI can accomplish more and more educational activities that used to be the prerogative of human educators. Therefore,  it  is  imperative  to  rethink  the  respective  roles  of  technology  and  human  educators  in education with a future-oriented mindset.
Keywords: artificial intelligence (AI), generative pre-trained transformer (GPT), natural language processing, artificial intelligence in education (AIEd), future educational perspectives, speculative methodology