Idag den 7 mars inleddes den årliga OEW22. Konferensen arrangeras av OE Global och året konferens är 7-11 mars 2022. Konferensen hålls alltid i början av mars. Konferensen är online och självreglerande. SVERDs V ordförande ger fyra sessioner under veckan, varav ett av dem är om How seniors learn digital skills in the Nordics and Baltic, där SVERD är partner. Denna session är den 10 mars 2022 kl 14.00. Se hela programmet här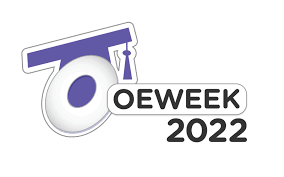 Two Nordplus Adult projects NPAD-2020/10169: How seniors learn digital skills in the Nordics and Baltic? and NPAD-2021/10187: Digital support, train the trainers will be discussed.

A summary of the projects
Both projects address guidelines for training the trainers to help seniors facilitate daily life in the digital world, funded by the Nordic Council of Ministers. The first project was organized within the project period 09/2020-08/2021 and the second will start in September 2021 and end in December 2023. Both projects are coordinated by the Summer University of Jyväskylä, Finland, the other partners are from Lithuania, Norway, and Sweden.

The aim of the projects are to strengthen and develop cooperation between the Nordic countries and the Baltic region in the field of lifelong learning for seniors, as well as to learn and exchange ideas for teaching digital skills to seniors in different countries.

An annual celebration, Open Education Week (OE Week) is an opportunity for actively sharing and learning about the latest achievements in Open Education worldwide.

Open Education Week was launched in 2012 by Open Education Global as a collaborative, community-built open forum. Every year OE Week raises awareness and highlights innovative open education successes worldwide. OE Week provides practitioners, educators, and students with an opportunity to build a greater understanding of open educational practices and be inspired by the wonderful work being developed by the community around the world.