SVERD, Svenska Riksorganisationen för Distansutbildning är partner i NORDPLUS projektet How seniors learn digital skills in the Nordics and Baltic NPAD-2020/10169 finansierat av NordPlus Nordic Council of Ministers. SVERD var värd för det första partner mötet som också anordnades som en öppen konferens 27 -28 januari 2021. Läs mer om konferensen och pre entertainment events här
Presentationer kan återfinnas här
Konferensen samlade över 35+ deltagare från Norden, Baltikum, andra länder i Europa som t.ex. Portugal, Österrike och Italien och också indien var representerat.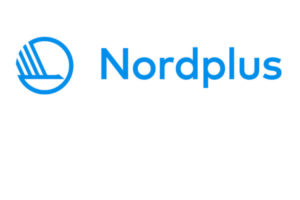 Inbjudna externa talare var Cecilia Björsell, ENCELL, Jönköpings universitet, Susanne Iwarsson, CASE, Lunds universitet och Ulli Samulsson, Jönköpings universitet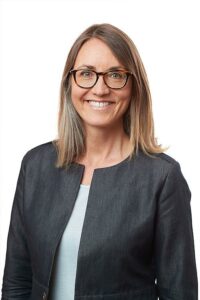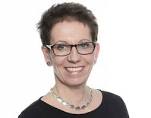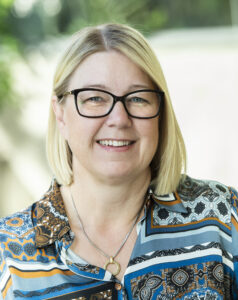 Ulli Samuelsson. Foto Anna Hållams
Partnerna från Finland, Ville Hirvikoski, Litauen Jurgita Rotomskiene och Norge Sturla Bjerkaker  delade sina erfarenheter från sina organisationer.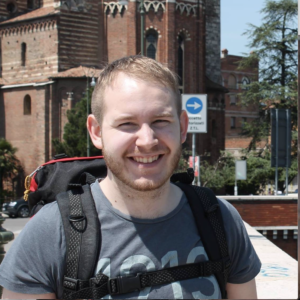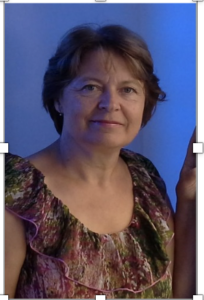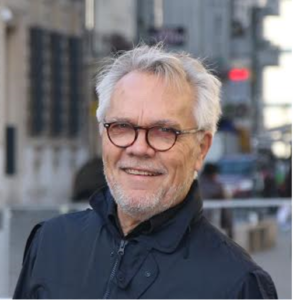 SVERD var värd och Ebba Ossiannilsson och Ulf Sandström modererade konferensen och delade erfarenheter och aktuella initiativ vad som händer i Sverige. Samtliga presentationerna kan återfinnas här Se också YouTube clip från dag 1 här
Diskussionen var livlig under hela konferensen och de initiative som presenterades. Ett närliggande initiativ som presenterades var EU Projektet Digital ImmigrantsSurvival Kit. Detta blev speciellt intressant då såväl projektkoordinatorn och initiativtagaren deltog på konferensen och kunde fördjupa diskussionen.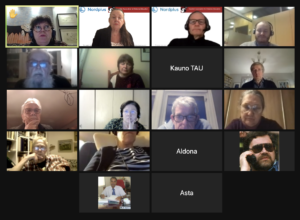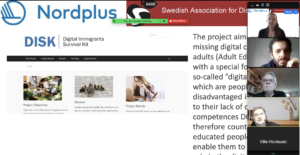 Konferensen genomfördes online och som flippad konferens, därför tillhandahölls en mäng material och information både professionella och sociala som PRE ENGAGEMENT EVENTS_Supported by Nordic Councils of Ministers
Som avslutning  på dag 1 kunde vi genomföra en del sociala event, med tex, kultur, musik, natur, quiz mm. Under konferensen diskuterades även en förnyad ansökan till Nordiska Ministerrådet om fortsättning  och fördjupning av innevarande initiativ, så trots att slutdatum var bara några dagar efter konferensen kunde en ansökan skickas in i tid den 1 februari 2021.
Program och syfte är beskrivet nedan.
Program
Day 1 : 27 January 2021 time 13.00 -18.15 CET
13.00 Welcome Ebba Ossiannilsson and Ulf Sandstrom, Swedish Association for Distance Education (SADE)
13:30 Introduction Ville Hirvikoski Project Coordinator, Summer University of Jyväskylä,  FI.
14.00 Sturla Bjerkaker NO Seniornett, NO
14.15 Jurgita Rotomskiene, U3A, LT
14.40 EC Digital Action Plan
14.55 Futures of education: Learning to become. Swedish examples (among others Digital strategy plan Sweden)
15.45 Susanne Iwarsson, GenerationTech – Ageing, Technology and Health from a Generational Perspective. Centre for Ageing and supportive environments Lund University, SE
16.55 Reflections and Discussion
17.35 Mingel Partner meeting
Day 2 : 28  January  time 10.00 -13.00 CET
10.00 Reflections from day 1 Partner meeting
10.30 Cecilia Bjursell, Lifelong learning later in life, National centre for lifelong learning  ENCELL, Jönköping University SE
11.00 Ebba Ossiannilsson Digital Immigrants Survival Kit (DISK EU project)
11.45 Ulli Samuelsson To be seen as a learning human and not a technical issue, Jönköping University SE
12.15 Lifelong learning
13.00 Reflections, actions forwards
14.00 Closing addresses, Partner meeting
Syfte med Projektet
Aim of this thematic network project is to strengthen and develop co-operation between Nordic countries and Baltic regions on life-long learning for seniors and to learn and share ideas of digital skills teaching for seniors in different countries. Each participating organization organizes a meeting for other participating organizations to introduce its education, teaching methods and topics of digital skills. These meetings are intended for pedagogical staff and representatives of adult students (seniors) from each organization.

Expected outcomes of this project are sharing ideas of teaching digital skills and themes for new courses. Another important aspect of this project is to find new partners and get the possibility to continue partnership in the future. Participants are also getting to know the Finnish Geronet-project coordinated by Jyväskylä Summer University, which aims to promote seniors digital skills in the whole Finland (funded by the Finnish National Agency for Education).